Philippine National Bank
Find contact information of Philippine National Bank: official web-site, address, phone numbers, products, reviews about bank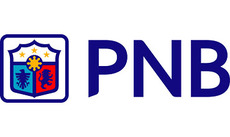 Bank group:
Head office's address:
5-7 Hillgate Street
Phone:
+44 (020) 7313 23 22
Email:
pnbeukremit@pnbglobal.com
Web-site:
http://www.pnb.com.ph/europe/
Philippine National Bank network:
More about bank
Philippine National Bank's presence in the UK has undergone many changes over the years, before finally evolving into the entity it is today. PNB opened its London Representative Office in 1968 as a way of expanding its international services and facilities. Eight years later, on 2 January 1976, the office was converted into a branch through an interim authority to operate, which was issued by the Bank of England.Seeing its business grow in the 80's and 90's, PNB London applied for authorisation to operate as a UK-incorporated bank, in order to capitalise on opportunities opened up by the European Economic Community. The authorisation was granted in July 1997 and the new subsidiary Philippine National Bank (Europe) Plc as a UK bank, commenced trading on 1 September of the same year. Aside from foreign exchange remittance services, the bank then offered a fuller range of banking services including savings deposits, personal and business loans, letters of credit, equipment leasing.On 1 October 1997, PNBE opened an extension office at Notting Hill Gate to serve the Filipino community in the West End seven days a week. Taking advantage of its UK bank status and the passporting rights within Europe, PNBE opened a branch in Paris in April 2007, to serve the Filipino population in that city. The possibilities of opening in other European countries are presently being considered.
Give feedback