Rathbone Investment Management
Find contact information of Rathbone Investment Management: official web-site, address, phone numbers, products, reviews about bank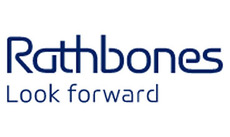 Bank group:
Head office's address:
1 Curzon Street
Phone:
+44 (020) 7399 00 00
Email:
enquiries@rathbones.com
Web-site:
www.rathbones.com
Rathbone Investment Management network:
More about bank
Rathbone Investment Management Limited is an asset management arm of Rathbone Brothers plc. The firm primarily provides its services to individuals. It also manages accounts for investment companies, pension and profit sharing plans, charitable organizations, corporations, and enterprise investment schemes. The firm manages separate client focused equity and fixed income portfolios. It also manages mutual funds for its clients. The firm invests in the public equity, fixed income, and alternative investments markets of the United Kingdom. It also invests in hedge fund of funds. The firm conducts in-house research to make its investments.
Give feedback