Reliance Bank
Find contact information of Reliance Bank: official web-site, address, phone numbers, products, reviews about bank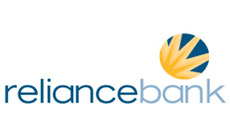 Bank group:
Head office's address:
Faith House, 23-24 Lovat Lane
Phone:
+44 (020) 7398 54 00
Web-site:
www.reliancebankltd.com
More about bank
Established in 1890, when it was known as The Salvation Army Bank, Reliance Bank Limited is built upon caring foundations that remain as strong as ever. The Salvation Army's founder, William Booth, was a man renowned for getting things done. When he needed to attract investments to finance mortgages on property vital to the work of the movement, his response was to set up the Army's own bank. Today, The Salvation Army Trustee Company and The Salvation Army International Trustee Company still retain joint ownership of the bank. All profits made by the Bank go to support the ongoing work of The Salvation Army. this will either be in the form of direct donations made to the Bank's owners or by increasing the values of the shareholders' investment in the Bank through retained earnings. Reliance Bank Limited is a growing business and it is not only The Salvation Army which relies on the bank, but it is also trusted by many private customers, as well as other churches, charities, and businesses.
Give feedback