Sainsbury's Bank
Find contact information of Sainsbury's Bank: official web-site, address, phone numbers, products, reviews about bank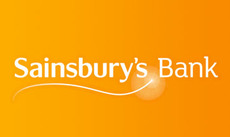 Bank group:
Head office's address:
Lochside Avenue, Edinburgh Park
Contact center:
0808-540-5060
Phone:
+44 (013) 1549 80 40
Web-site:
www.sainsburysbank.co.uk
More about bank
We're proud to be the UK's first supermarket bank and we're proud of our heritage.Sainsbury's was the first major supermarket to open a bank in the UK in February 1997.Sainsbury's took 100 per cent ownership of Sainsbury's Bank in January 2014.We offer an award-winning range of financial products with attractive rewards for Sainsbury's shoppers. This includes credit cards, savings and loans, as well as mortgages, travel money and car, home, pet, travel and life insurance which we provide online and by telephone.We have travel money bureaux at various Sainsbury's supermarkets across the UK and a large ATM estate.Travel money can also be ordered by phone, online and delivered to your nearest Sainsbury's travel money bureau or to your home.We aim to offer Sainsbury's shoppers great deals and rewards for choosing to shop and bank with us. Nectar card holders receive additional points and preferential rates across a range of products.
Give feedback