Schroder & Co
Find contact information of Schroder & Co: official web-site, address, phone numbers, products, reviews about bank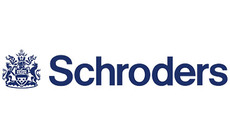 Bank group:
Head office's address:
31 Gresham Street
Phone:
+44 (020) 7658 60 00
Web-site:
www.schroders.com/en
Schroder & Co network:
More about bank
Schroder & Co. Limited provides investment products and external funds worldwide. It provides deposit-taking, cash management, and custody and execution services; and advisory and discretionary asset management and specialized lending services. The company also offers equity products that range from single country to multi-regional funds, small and mid-cap funds, and funds designed to deliver high returns over the market and defensive strategies that reduce market risk. In addition, it delivers multi-asset and customized solutions, pooled products, and advisory services.
Give feedback