Secure Trust Bank
Find contact information of Secure Trust Bank: official web-site, address, phone numbers, products, reviews about bank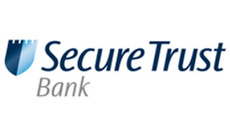 Bank group:
Head office's address:
One Arleston Way, Shirley, West Midlands
Phone:
+44 (012) 1693 91 00
Web-site:
www.securetrustbank.com
More about bank
Secure Trust Bank is a British retail and commercial bank and is listed on the London Stock Exchange and is a constituent of the Main Market. The bank was established in 1954 as Secure Homes Limited, became a subsidiary of the Arbuthnot Banking Group in 1985., and became Secure Trust Bank PLC in 1994. In 2015 the bank launched an asset finance division to enable it to offer lending to businesses.
Give feedback