Smith & Williamson Investment Services
Find contact information of Smith & Williamson Investment Services: official web-site, address, phone numbers, products, reviews about bank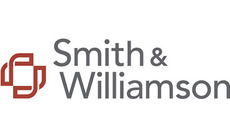 Bank group:
Head office's address:
25 Moorgate
Phone:
+44 (020) 7131 40 00
Web-site:
http://www.smith.williamson.co.uk/
Smith & Williamson Investment Services network:
More about bank
As a leading, independently owned, financial and professional services group, Smith & Williamson has been looking after the financial affairs of individuals, families and businesses for more than a century.We aim to deliver imaginative yet pragmatic advice and solutions tailored to your individual circumstances. We achieve this by taking the time to get to know you and to understand your objectives, needs and aspirations, as well as the longer-term challenges you're likely to face.Our approach is the same regardless of whether you're an individual, family or business client, although these interests are often intrinsically linked. We act as a trusted adviser to help you grow, manage and preserve wealth.
Give feedback