Starling Bank
Find contact information of Starling Bank: official web-site, address, phone numbers, products, reviews about bank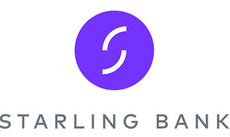 Head office's address:
4th Floor Norfolk House, 31 St James's Square
Web-site:
www.starlingbank.com
Starling Bank in social networks:
More about bank
Starling Bank is a licensed mobile-only challenger bank founded by former Allied Irish Banks COO, Anne Boden in January 2014. Headquartered in London and operating as one of a few British financial technology startups, Starling is looking to disrupt the incumbent financial systems and challenge traditional corporations. Since its founding, it has received significant funding, including $70 m of investment in early 2016. In July 2016, Starling received its banking licence from the Financial Conduct Authority
Give feedback
Funny video
2-year-old kid likes to throw. Look what happened when his parents bought him a basketball ring!