Tandem Bank
Find contact information of Tandem Bank: official web-site, address, phone numbers, products, reviews about bank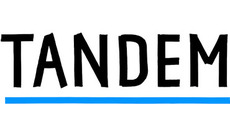 Bank group:
Head office's address:
123 Pentonville Rd
Phone:
+44 (020) 3370 09 70
Web-site:
www.tandem.co.uk
More about bank
Tandem Bank was a licensed UK bank. Tandem Bank was licensed by the UK banking regulators, the Prudential Regulatory Authority and the Financial Conduct Authority on November 30, 2015. Tandem Bank is a mobile-first full service retail bank, serving customers through direct channels: Web, Mobile, Contact Center. Tandem Bank was founded by Ricky Knox, Matt Cooper and Michael Kent in 2013. EBay founder Pierre Omidyar invested in Tandem in early 2016. Other investors include eVentures and Route 66 Ventures.
Give feedback