United Trust Bank
Find contact information of United Trust Bank: official web-site, address, phone numbers, products, reviews about bank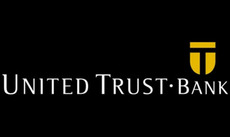 Head office's address:
One Ropemaker Street
Phone:
+44 (020) 7190 55 55
Fax:
+44 (020) 7190 55 50
Email:
info@utbank.co.uk
Web-site:
www.utbank.co.uk
United Trust Bank in social networks:
More about bank
United Trust Bank was founded in 1955 and our management team has a long history of working together. We employ highly experienced people throughout the bank, and our flat management structure minimises bureaucracy, encourages flexibility and enables quick decision making.United Trust Bank is an established, specialist lender providing a wide range of secured funding facilities for individuals and businesses and competitive deposit accounts for individuals, businesses and charities.
Give feedback
Banking reviews to your e-mail!