Unity Trust Bank
Find contact information of Unity Trust Bank: official web-site, address, phone numbers, products, reviews about bank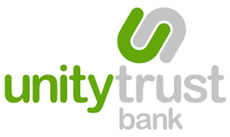 Head office's address:
Nine Brindleyplace
Phone:
+44 (034) 5140 10 00
Fax:
+44 (034) 5113 00 03
Email:
us@unity.co.uk
Web-site:
www.unity.co.uk
Unity Trust Bank in social networks:
More about bank
Unity Trust Bank plc provides specialist banking services to trade unions, charities and other organisations that operate in the not-for-profit sector in the United Kingdom and (since December 2015) its remit has expanded to include profit-with-purpose businesses. Founded in 1984.
Give feedback
Banking reviews to your e-mail!