Vanquis Bank
Find contact information of Vanquis Bank: official web-site, address, phone numbers, products, reviews about bank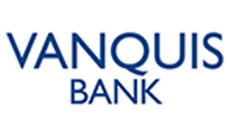 Head office's address:
1 Godwin Street
Contact center:
0330-099-3000
Web-site:
www.vanquis.co.uk
Vanquis Bank in social networks:
More about bank
Vanquis Bank is a subsidiary of the Provident Financial Group. Established in 2003 it offers credit cards under the VISA brand for UK residents with a limited or uneven credit history. It also offers a fixed rate bond service, launched in 2011.
Give feedback
Banking reviews to your e-mail!