Westpac Europe
Find contact information of Westpac Europe: official web-site, address, phone numbers, products, reviews about bank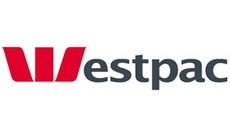 Head office's address:
Camomile Court, 23 Camomile St
Phone:
+44 (020) 7621 70 00
Web-site:
www.westpac.com.au
Westpac Europe in social networks:
More about bank
Our representative office in London first opened in 1853, and is the oldest surviving foreign bank in the UK. Westpac now operates in London as part of the Westpac Institutional Bank division, with a branch, Westpac Banking Corporation London Branch (WBCLB) and a UK bank subsidiary, Westpac Europe Limited (WEL).
Give feedback
Banking reviews to your e-mail!