Bank of Ireland (UK)
Find contact information of Bank of Ireland (UK): official web-site, address, phone numbers, products, reviews about bank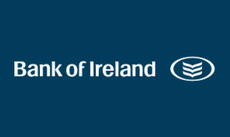 Bank group:
Head office's address:
Bow Bells House, 1 Bread Street
Contact center:
0345-601-61-57
Phone:
+44 (034) 5736 5555
Bank Details:
Web-site:
https://www.bankofireland.com/
More about bank
Bank of Ireland (UK) plc is a separately incorporated subsidiary of Bank of Ireland Group, which has been a leading retail bank in Ireland since it was established in 1783. Bank of Ireland UK currently employs c. 2,200 staff. Bank of Ireland UK is authorised and regulated by the Financial Conduct Authority and the Prudential Regulation Authority. Bank of Ireland UK has an unrivalled distribution network in Great Britain through its exclusive financial services partnership with the Post Office, which serves over 2.4 million customers, and offers a full range of attractive products, including mortgages, savings, credit cards and personal loans.
Personal services
Business services
Answers to popular questions from bank customers of Bank of Ireland (UK)
Give feedback