Tesco Bank
Find contact information of Tesco Bank: official web-site, address, phone numbers, products, reviews about bank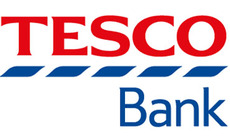 Bank group:
Head office's address:
2 South Gyle Crescent
Phone:
+44 (013) 1203 50 00
Bank Details:
Web-site:
http://www.tescobank.com
More about bank
Tesco Bank is a British retail bank which was formed in 1997, and which has been wholly owned by Tesco plc since 2008. The bank was formed as part of a 50:50 joint venture between The Royal Bank of Scotland and Tesco, the UK's largest supermarket. Tesco later acquired Royal Bank of Scotland shareholding, which resulted in the bank becoming a wholly owned subsidiary, and now operates under its own banking licence under the Financial Services Compensation Scheme. The bank offers a range of insurance, credit cards, loans, savings, mortgages and travel products, and launched a current account in June 2014. A unique selling point of Tesco's banking products is that the bank is able to leverage its large customer base to cross-sell financial services products, as customers can accumulate Tesco Clubcard points when they purchase finance products. Tesco Bank came third in the British Bank Awards, with an average customer satisfaction of 87.8%.
Give feedback