Post Office
Find contact information of Post Office: official web-site, address, phone numbers, products, reviews about bank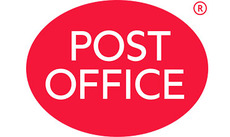 Head office's address:
Post Office Ltd, Finsbury Dials, 20 Finsbury Street, London, EC2Y 9AQ
Web-site:
www.postoffice.co.uk
Post Office network:
Post Office in social networks:
More about bank
At Post Office, we aspire to be at the very heart of customers' choice by becoming the most trusted provider of essential services to every person in the land.We're the UK's largest retail network and the largest financial services chain in the UK with more branches than all of the UK's banks and building societies put together. We also have growing direct channels such as contact centres and online - meaning we're there for more customers, in more ways
Give feedback
Funny video
2-year-old kid likes to throw. Look what happened when his parents bought him a basketball ring!