TSB
Find contact information of TSB: official web-site, address, phone numbers, products, reviews about bank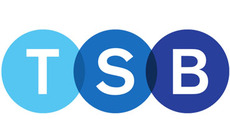 Bank group:
Head office's address:
Henry Duncan House 120 George Street
Phone:
+44 (034) 5975 87 58
Bank Details:
Web-site:
http://www.tsb.co.uk
More about bank
TSB Bank plc is a retail and commercial bank in the United Kingdom, which is a subsidiary of the Sabadell Group. TSB Bank operates a nationwide network of 550 branches across England, Scotland and Wales. TSB launched in its present form on 9 September 2013, with more than 4.6 million customers and over £20 billion of loans and customer deposits, and is headquartered in Edinburgh. The bank was formed from the existing business of Lloyds TSB Scotland plc, into which a number of Lloyds TSB branches in England and Wales and all branches of Cheltenham & Gloucester were transferred, and renamed TSB Bank plc. The divestment of TSB from Lloyds Banking Group was necessary due to a European Commission ruling that the British government's purchase of a 43.4% stake in the group in 2009 counted as state aid. The ruling required that the group sell a portion of its business. The reestablished TSB was listed on the London Stock Exchange following an initial public offering in June 2014, and was a constituent of the FTSE 250 Index. TSB accepted a takeover offer from the Spanish bank Sabadell in March 2015, which was completed on 8 July 2015.
Personal services
Business services
Give feedback