Citibank UK
Find contact information of Citibank UK: official web-site, address, phone numbers, products, reviews about bank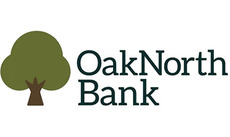 Bank group:
Head office's address:
33 Canada Square Canary Wharf
Contact center:
0800-00-55-00
Phone:
+44 (020) 7500 19 92
Bank Details:
Web-site:
www.citibank.co.uk/
More about bank
Citi in the UK With the vast resources and support network of one of the world's largest international banks behind us, we are able to offer an impressive range of accounts, premium banking services and international benefits in the UK.​ Our range of current accounts enable customers to benefit from Citi's global presence with convenient value-added products and services at no extra cost when overseas. These go with our range of foreign currency accounts and we give you the ability to access them all through one Citi Debit Card. We offer a range of Investments and Wealth Management services, both on and offshore. Our offshore investment arm, Citi International Personal Bank, makes international wealth management easy, opening up global investment opportunities in a way that is clear and straightforward. You also have 24/7 online access to your UK and overseas Citi accounts wherever you are and the unique capability to transfer your money around the globe in an instant, which all help you manage your money with ease no matter where your international lifestyle takes you. We pride ourselves on excellent customer service and a Citi customer anywhere is a Citi customer everywhere, so whether you're going on an international trip or relocating to a new country Citi can help.
Give feedback