Wyelands Bank
Find contact information of Wyelands Bank: official web-site, address, phone numbers, products, reviews about bank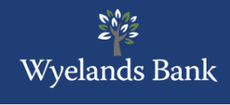 Head office's address:
No 7 Hertford Street
Phone:
+44 (020) 3889 08 80
Email:
enquiries@wyelandsbank.co.uk
Web-site:
www.wyelandsbank.co.uk
Wyelands Bank in social networks:
More about bank
Wyelands Bank has been created to help British industry grow, to enable businesses to trade more easily around the world, and to create jobs. We will support small and medium businesses by providing them with working capital, filling a vital gap in the market We will provide savers with competitive and attractive products We take a personal approach to developing customer relationships, recognising our customers require a partner that understands their individual requirements We work closely with our customers to identify and develop solutions that are innovative, tailored, simple and crucially, sustainable Our customers have direct access to decision makers, so decisions are swift and based on a clear understanding of how we can help
Give feedback
Funny video
2-year-old kid likes to throw. Look what happened when his parents bought him a basketball ring!