Bank of New York Mellon
Find contact information of Bank of New York Mellon: official web-site, address, phone numbers, products, reviews about bank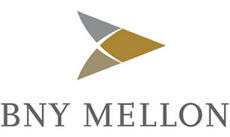 Head office's address:
160 Queen Victoria Street
Phone:
+44 (020) 3322 48 06
Web-site:
www.bnymellon.com/uk/en
Bank of New York Mellon network:
Bank of New York Mellon in social networks:
More about bank
Our first office in the UK opened in London in 1967 and today we have 10 offices throughout the country, including the headquarters for our EMEA operations in London.Our services include asset servicing, asset management, private equity and hedge fund administration, broker-dealer services, depositary receipts, corporate trust and treasury services.We deliver products and services primarily through a branch of The Bank of New York Mellon Corporation and our UK registered bank, The Bank of New York Mellon (International) Limited.
Give feedback
Funny video
2-year-old kid likes to throw. Look what happened when his parents bought him a basketball ring!