Agricultural Bank of China (UK)
Find contact information of Agricultural Bank of China (UK): official web-site, address, phone numbers, products, reviews about bank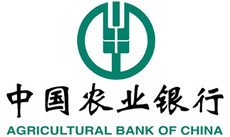 Bank group:
Head office's address:
7/F, 1 Bartholomew Lane
Phone:
+44 (020) 7374 89 00
Email:
corporateuk@abchina.com
Web-site:
http://www.uk.abchina.com/en/default.htm
More about bank
Agricultural Bank of China Limited (ABC) is one of the top four commercial banks in China. In 2010, the bank was ranked 141 in the Fortune 500, and 14th, by pre-tax profit, amongst global banks, in the UK magazine The Banker. ABC has an A1 (Stable) long term credit rating from Moody's. In December 2011, the UK Financial Services Authority approved ABC's application to establish a wholly owned UK subsidiary - Agricultural Bank of China (UK) Limited (ABC (UK) Ltd).This is the latest step in ABC's long term strategy to expand its international operations to satisfy the global ambitions of its Chinese corporate customers, and to provide a full range of wholesale services to international clients looking to expand their business with China. ABC (UK) Ltd is located in the heart of the world's leading financial center – the City of London, adjacent to the Bank of England and is able to deliver services to its global customers by leveraging the advantages provided by London's developed financial market and its geographic location at the half way point between Beijing and New York. ABC (UK) Ltd offers a wide spectrum of wholesale banking services, including corporate deposits, syndicated and bilateral loans, trade finance, international settlement, foreign exchange settlement, foreign exchange and derivatives trading. The geographic focus is Europe, Middle East & Africa (EMEA). With the support from the parent bank in China, ABC (UK) Ltd will initially concentrate on Chinese enterprises which are involved in international trade, as well as enterprises from the EMEA which invest in China or trade closely with China.
Give feedback