Bank of the Philippine Islands (Europe)
Find contact information of Bank of the Philippine Islands (Europe): official web-site, address, phone numbers, products, reviews about bank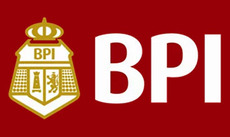 Bank group:
Head office's address:
26A-27 Earls Court Gardens
Phone:
+44 (020) 7835 00 88
Web-site:
www.bpiexpressonline.com/p/0/165/bpi-europe
More about bank
At the Bank of the Philippine Islands (Europe) Plc, we give you the same brand of BPI excellence and customer service like you never left home.This commitment is deeply rooted within us as we believe that you, our customers, should always take centre stage in all of our business goals and directions. Our organizational structure, branch network, client-service systems, as well as the evolution of our products and services are all geared towards addressing your requirements. We are your trusted partner and adviser to help you achieve your aspirations in life. We help you plan your future by offering products that enhance your financial position.
Give feedback