Bank Saderat
Find contact information of Bank Saderat: official web-site, address, phone numbers, products, reviews about bank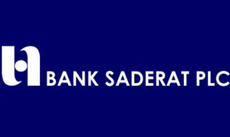 Head office's address:
5 Lothbury
Phone:
+44 (020) 7600 01 33
Fax:
+44 (020) 7796 32 16
Email:
enquiries@saderat-plc.com
Web-site:
www.saderat-plc.com
Bank Saderat in social networks:
More about bank
Bank Saderat PLC (BSPLC) is a UK incorporated international bank which specialises in the financing of international trade worldwide and has a history of lead managing banking syndicates for project finance on both buyer and supplier credits, covering products ranging from commodities to capital plant and equipment.The Bank has particular expertise in the Iranian market and finances a large volume of trade credits for this market. BSPLC plays an active role in the à forfait market and also offers comprehensive service in deposit and foreign exchange transactions in all major currencies at competitive rates
Give feedback
Funny video
2-year-old kid likes to throw. Look what happened when his parents bought him a basketball ring!