Bank Sepah International
Find contact information of Bank Sepah International: official web-site, address, phone numbers, products, reviews about bank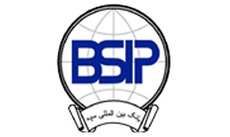 Head office's address:
5-7 Eastcheap
Phone:
+44 (020) 7623 13 71
Web-site:
www.banksepah.co.uk
Bank Sepah International in social networks:
More about bank
Bank Sepah International plc (BSIP) is a UK incorporated bank specialising in providing finance and services for international trade worldwide with a particular focus on Iran and the Persian Gulf region. Its experienced staff are able to assist in trade and project finance, bonds and guarantees and documentary credits as well as offering a comprehensive service in deposit and foreign exchange transactions including Iranian Rials. In addition the bank is able to provide retail banking facilities to non-corporate customers.
Give feedback
Funny video
2-year-old kid likes to throw. Look what happened when his parents bought him a basketball ring!