Ahli United Bank
Find contact information of Ahli United Bank: official web-site, address, phone numbers, products, reviews about bank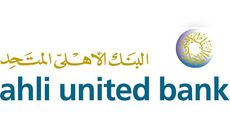 Head office's address:
35, Portman Square
Phone:
+44 (020) 7487 65 00
Fax:
+44 (020) 7487 68 08
Email:
info.aubuk@ahliunited.com
Web-site:
www.ahliunited.com/uk/uk_contact.html
Ahli United Bank in social networks:
More about bank
Ahli United Bank is a bank based in Bahrain. Its head office is situated at Manama and is the largest bank in Bahrain.
Give feedback
Banking reviews to your e-mail!