BIRA Bank
Find contact information of BIRA Bank: official web-site, address, phone numbers, products, reviews about bank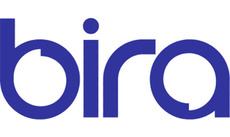 Head office's address:
225 Bristol Road Edgbaston
Contact center:
0800-028-02-45
Email:
info@birabank.co.uk
Web-site:
www.bira.co.uk
BIRA Bank in social networks:
More about bank
Bira bank is the only trade association bank in the UK. We're also the only specialist bank for you as an independent retailer which has been our purpose since 1955.
Give feedback
Funny video
2-year-old kid likes to throw. Look what happened when his parents bought him a basketball ring!