British Arab Commercial Bank (BACB)
Find contact information of British Arab Commercial Bank (BACB): official web-site, address, phone numbers, products, reviews about bank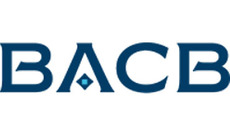 Bank group:
Head office's address:
8-10 Mansion House Place
Phone:
+44 (020) 7648 77 77
Email:
enquiries@bacb.co.uk
More about bank
.Our approach is characterised by the bespoke nature of our service, and by our absolute commitment to a long term, highly effective and personal relationship with all our clients. This approach is endorsed by more than 40 years' experience in international finance.We support businesses and organisations across Africa and the Middle East, helping them to achieve their objectives and fulfil their potential. In doing so, we strive to achieve our own ambition of making a difference to the communities where we operate.Established in 1972, BACB is a UK-registered public limited company. We're authorised by the Prudential Regulation Authority and regulated by the Financial Conduct Authority and the Prudential Regulation Authority. BACB is owned by three sovereign shareholders.
Give feedback