HSBC Bank
Find contact information of HSBC Bank: official web-site, address, phone numbers, products, reviews about bank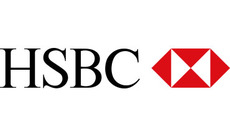 Bank group:
Head office's address:
8 Canada Square
Phone:
+44 (020) 7991 88 88
Bank Details:
Web-site:
https://www.hsbc.co.uk/
More about bank
The London office of the Hong Kong and Shanghai Banking Corporation opened in 1865, but HSBC's heritage in the UK can be traced back even further. Find out about the bank's history, management structure, education and environmental programmes. Today, the UK is home to HSBC's headquarters at 8 Canada Square in Canary Wharf, London. The bank operates an extensive branch network across the UK and also offers a range of commercial, corporate and private banking services.
Personal services
Business services
Answers to popular questions from bank customers of HSBC Bank
Give feedback